2018 Toyota RAV4
Find Yours
View Specials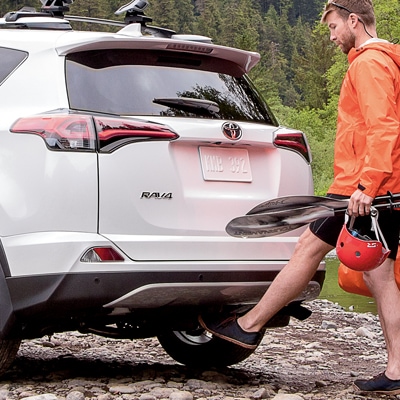 Foot-Activated Power Rear Liftgate
Load Groceries Without Putting Them Down
Grocery loading can be frustrating when bags have to be put down and then picked back up again. Simplify the process to maximize convenience with the foot-activated power rear liftgate available for the 2018 Toyota RAV4, helping you quickly get the back of your vehicle filled with your respective items.p>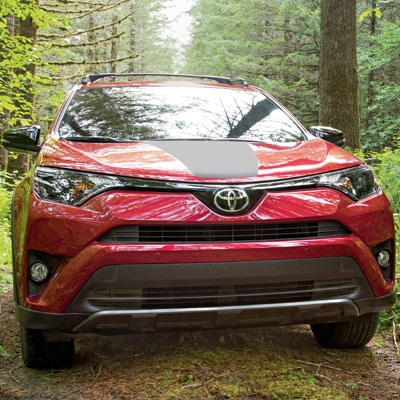 Available All-Wheel Drive
Enjoying Travel over all Road Surfaces
Available all-wheel drive in the 2018 Toyota RAV4 allows you to enjoy every road surface regardless of bumps, pot holes and variations along the way. Whether you are traveling over trails in the backwoods or dealing with the effects of inclement weather during a commute, the reassurance of consistent traction is something that you will appreciate.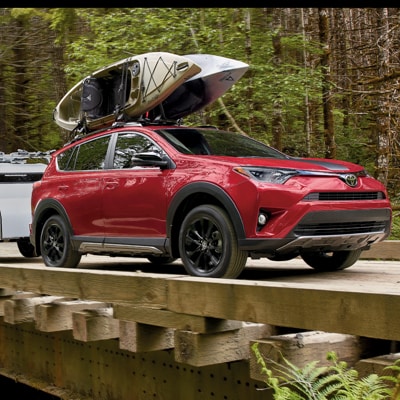 Towing Capability
Include your Trailer in Cross-Country Travel Plans
Maximum towing of 3,500 pounds allows you to consider hauling a trailer and smaller sporting equipment to your next destination, which is certainly impressive and noteworthy for a compact crossover SUV. Capable and flexible for the adventures that lie ahead, the 2018 Toyota RAV4 is an ideal cross-country traveler.

More Features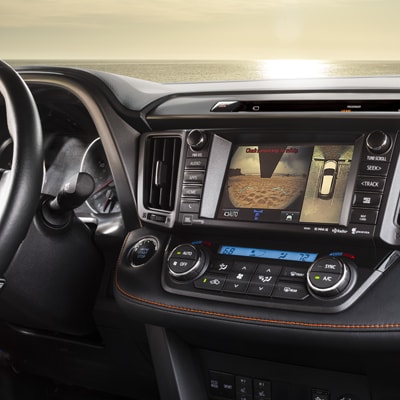 Toyota Safety Sense
Standard Safety, Advanced by Design
Bundling collision mitigation braking, pedestrian detection, automatic high beams and adaptive cruise control for every new Toyota RAV4 model, this driver-assist technology keeps an eye on the road and potential issues that may be surrounding you. Providing audible alerts where needed and even intervening if a potential collision is detected, you can feel more secure commuting in this new Toyota model and feel great about the value of these advanced features offered standard.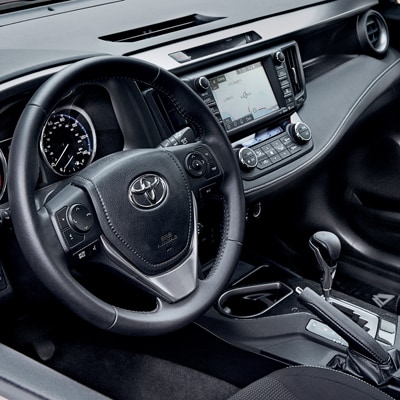 Toyota Entune Infotainment
Stream your Favorite Music and Radio Stations
Available HD radio and satellite radio allow you to play your favorite music with premier clarity, streaming your favorite artists and tuning into some of your favorite radio stations and talk shows on the go. Accessible through steering wheel controls and your touchscreen interface, every drive can include personal entertainment that aligns with your tastes.