Toyota Tundra
Exterior Features
Replaceable Bumper Panels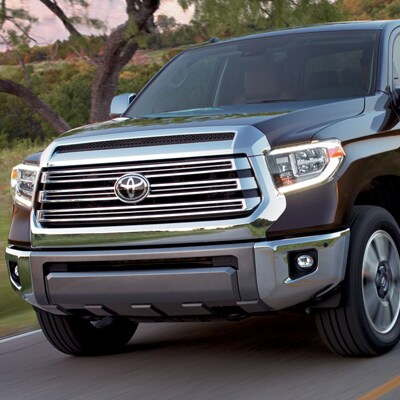 A Like-New Look Even as Time Passes
Time spent on the open road and with mileage accrued may mean that the condition of your truck suffers. But the Toyota Tundra comes with three-piece replaceable bumper panels to ensure that this natural progression doesn't have an impact on the stylish appearance of your vehicle.
Configurations and Bed Lengths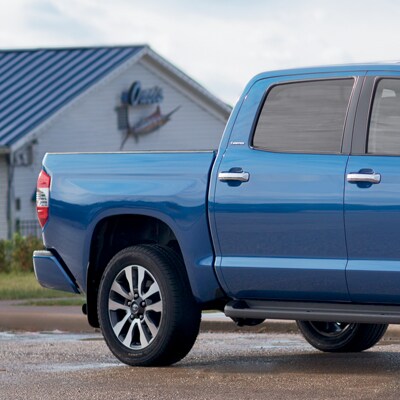 Customize your Dream Toyota Tundra Truck
This half-ton pickup truck comes with Regular, Double and CrewMax cab configurations depending upon the amount of space that you and your passengers require to accommodate your lifestyle between the white lines. Short, standard and long bed lengths apply this type of flexibility to the storage room you require as well.
Automatic Tailgate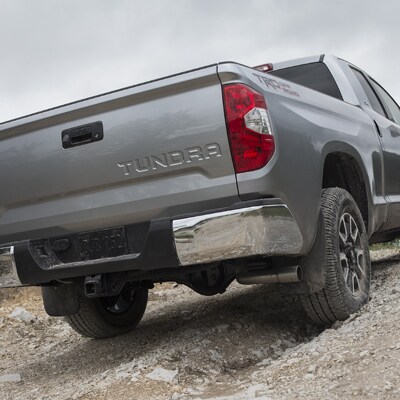 Easy Loading without the Hassle
This automatic tailgate lowers without the customary clanging that you may be used to, helping you load items into the back with your hands full and no associated troubles. It firmly locks into place when you are finished as well, so that you can get the day started and save some time in the process.

Toyota Tundra
Interior Features
Blind-Spot Monitoring System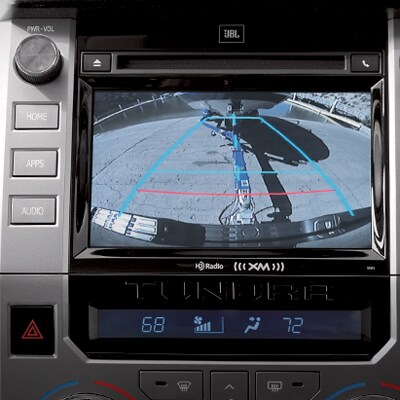 Keeping an Eye on the Unknown
Looking out for those hidden areas behind your truck that the human eye can't naturally pick up on, this available driver-assist safety technology gives you better awareness of your surroundings for security as you travel with a heavy piece of trailer equipment or a sizeable payload in the bed of your vehicle.
Heated and Ventilated Front Seats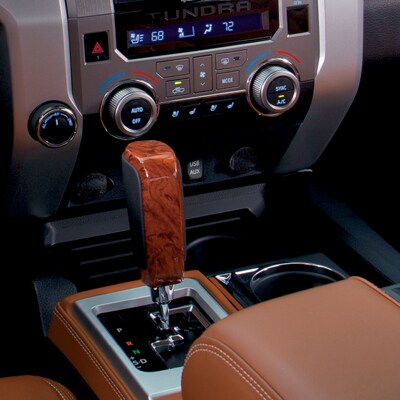 Cabin Temperature Control through the Seasons
Interior cabin comfort is a common theme of the Toyota Tundra, and the available heated and ventilated front seats are one example of this. Maintain a premium baseline of comfort regardless of what the weather feels like outside with these seamlessly configurable temperature settings built into the comfy seats inside of your Toyota model.
Carbone Toyota of Bennington
Here at Carbone Toyota of Bennington, we're passionate about helping or customers in Bennington and neighbors in Troy, NY; Williamstown, MA; North Adams, MA; and Pittsfield, MA find and drive home in the vehicles that are right for them. Whether you have something specific in mind or you're waiting for something to speak to you, with such a large selection of new Toyota cars, trucks, SUVs and more, we're confident that we have a new Toyota model here for everyone to enjoy. With models like the Camry, Corolla, Tacoma, Tundra, RAV4, 4Runner, Highlander, and many more, we're sure to have a model here for everyone, and with our personalized financing options, we're happy to accommodate you with a loan or lease option that fits your budget best!
We know that when it comes to finding your next vehicle, buying new isn't always going to be the best option for everyone. That's why we're proud to offer a wide variety of used cars, trucks, SUVs, luxury vehicles and more to take advantage of. Our selection of used vehicles always features an ample selection of gently used or certified pre-owned Toyota models, as well as many other models from automakers all over the world, allowing you to compare your favorites and choose the vehicle that best fits your needs all in one convenient location.
We welcome you to come join us at Carbone Toyota of Bennington today to view our entire selection of new Toyota models and used vehicles in person so you can experience everything your dream vehicle has to offer during a test drive. Once you decide on the vehicle that's right for you, we'll work with you to figure out a financing option that works best with your budget and lifestyle and have you driving home in your next vehicle in no time!